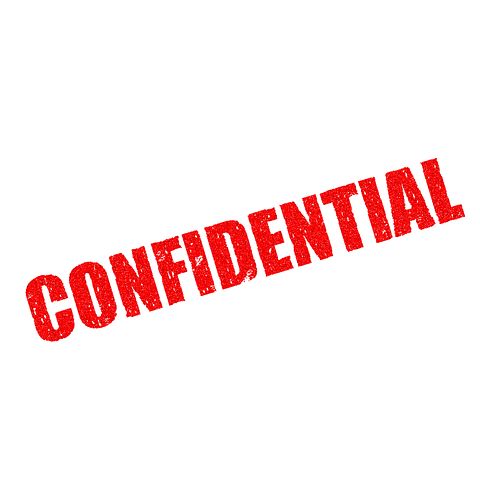 Confidential and Protected
As an attorney and member of the Commonwealth of Massachusetts's Bar, we are governed by our Rules of Professional Conduct. Rule 1.6 discusses confidentiality and states – in part:
A lawyer shall not reveal confidential information relating to the representation of a client unless the client gives informed consent.
There are several exceptions to this rule that allow your lawyer to disclose information to prevent a future crime, fraudulent act, injury or death of another person. The basic rule is that you can speak openly about your case with your lawyer, because any communications are confidential or "privileged" information. This also means that we cannot and will not discuss your case with any family member or other person that calls our office without your express permission.
When representing a client, I always want my client to understand this so the client will be willing to share any and all information necessary to allow me to do my job. Keeping information from your lawyer, or failing to disclose something from your past or present that might adversely affect your case is never a good idea.
When this is applied to an injury case, open communication among you, your doctor and your attorney is a critical key to any claim. You should feel free to discuss your current and former medical conditions with both your lawyer and your doctor. It is critical to your case that your information and medical conditions are documented consistently in your medical and legal records.
There may be some conditions that you have become accustomed to dealing with throughout your life and these conditions could be a critical piece of information strengthening your claim. Every detail about your health may be the critical piece that prepares your attorney to present your case in the best light.
In addition to being very detailed and thorough as you discuss any debilitating conditions with your lawyer and your physician, do not forget to keep them updated if your health status changes. A good attorney will make a continual effort to keep communication channels open so that you will have the opportunity to share facts that could alter your case, but your attorney cannot know something that has changed for your personally or medically if you do not inform them.
At Vargo Law, we understand that you are going through a difficult time after an auto accident or injury. We know how frustrating it is to deal with legal and financial aspects of your case at the same time. We make every effort to help our clients navigate the numerous processes involved in a successful claim. Please feel free to contact us at any time with questions or concerns at 413-781-3000.